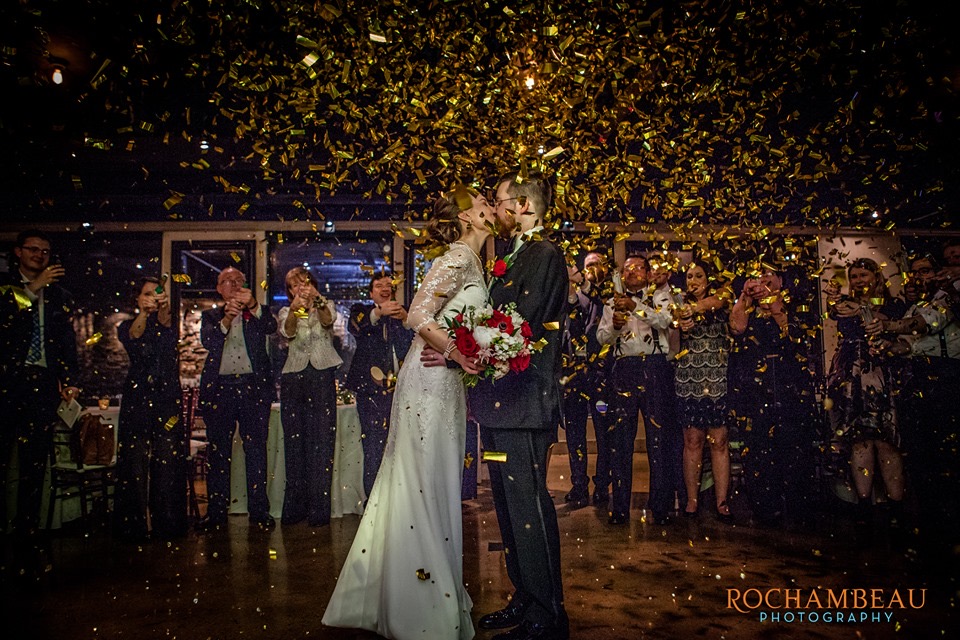 WEDDINGS + SOCIAL
The Mane on Main is a versatile event venue that can be transformed for any social occasion. The elegant space features a 12,500-square-ft flexible floor plan with floor to ceiling windows and panoramic views of the Lexington skyline creating an amazing backdrop with great natural light.
The venue can accommodate wedding ceremonies, receptions, bridal showers, and rehearsal dinners . . . as well as social events like cocktail receptions, dinner parties, bar/bat mitzvah celebrations, not-for-profit fundraisers, awards ceremonies, fashion shows, product launches, networking events, holiday parties and more.
The Mane on Main location, in the heart of downtown Lexington, makes it easy for your guests to enjoy all that our beautiful city has to offer. Out-of-town guests can conveniently stay at one of our many downtown hotels and even walk to your event!
Catering is done exclusively by our partner company Dupree Catering + Events, Lexington's premier caterer for over 30 years. Dupree has fantastic food and service, and our team will work with you to create a custom menu and guide you through the event planning process. Visit us at Dupree Catering + Events.
Kara + Sully at the Mane on Main 12.12.20
See What Our Brides Have to Say...
We chose the Main on Main as our reception venue after touring a few places in Lexington and have absolutely no regrets!

We chose the MoM for a few reasons: it was close to our ceremony site, provided parking for guests that we could pay for (for a reasonable cost),  on-site catering by Dupree, ability to seat our amount of guests, but mainly for the AMAZING skyline view of Lexington as the venue is on the top floor of the Chase building.

Mike and I worked with their coordinator Heather, who was wonderful and so helpful throughout the planning process. She is a busy lady, but would always respond back to emails/phone calls whenever she could. We met with her ~5x before the wedding to plan, brainstorm ideas, and review details. She gave a few options for the layout of the reception and how things would "flow" but I deferred to her judgment as I thought she would know what would be the optimal way.

For selecting our menu, we had so many options. We decided to do a buffet-style dinner so people could have more choice over their meal. It was honestly so hard to decide on dinner choices because everything sounded delicious. We did a beef tenderloin and chicken meat option, roasted broccolini and smashed potatoes with the sweet potato kale salad- ALL delish. We are still having people tell us how good the food was!

The event thanks to Heather and our day-of-coordinator went off without a hitch! I highly recommend the venue as an event space- particularly for wedding receptions! "

-Amanda S. 8.2019

I held my wedding at Mane on Main and if I could give this venue ten stars I would. Heather, their coordinator is a dream to work with. Prompt, professional, friendly, and fielded all of the last minute wedding "fiascoes" that inevitably happen without batting an eye. The wait staff were attentive to all guests but beyond that they even helped me clip some of the ribbons on my dress when they became snagged on the dance floor and another brought me water and an ice pack for my neck when she realized how flushed I was getting walking around talking to guests (I had come down with the flu two days before my wedding and all of the staff was aware and took extra care of me) The food of course was stunning. My goal was not to have the same old "chicken or beef" entrees at my wedding and Dupree Catering did not disappoint! The venue itself is also perhaps one of the most picturesque venues in Lexington. Where else can you eat dinner while watching the sun set over the skyline. Covered parking for guests, adjacent to downtown hotels for those in our party who traveled. Mane on Main was simply the BEST choice I could have ever made when choosing a venue to host our wedding. It was an absolutely perfect day." -Stephanie F.

10.2018

My husband and I were honored to be the FIRST wedding at The Mane on Main. Back story: Our original wedding venue cancelled on us one month before our wedding date. The Mane on Main immediately welcomed us into their space, showing us hundreds of layouts (working with my crazy self and my amazing planner Joanna @ Natural Endeavors). The entire staff was amazing, but the coordinator Heather was a complete ROCKSTAR. She was so responsive, even sending me emails back and forth way outside of normal working hours. She did EVERYTHING to make our day beautiful and seamless. I never once worried about the setup on the day of my wedding.

The U shaped layout was so perfect for our large wedding guest count. Plenty of room to dance, seating for all, room to hang out at the bar and just mingle. The floor to ceiling windows were absolutely STUNNING. So cool for our out of town guests to see the entire city of Lexington.

The food was amazing. Presented beautifully and even more delicious. Our first day back from our honeymoon people couldn't wait to tell us how good the food was (especially the mashed potatoes!)

If I could do my day over again the only thing I would change is picking The Mane on Main from the start. The venue space is truly beautiful and the professionalism of the staff is unmatched. Thank you to Heather and everyone at The Mane! Wish we could do it again! "

- Madeline K.

2.2018